Risk Of Kidney Stone Formation Urolizer Raumedic Analyzer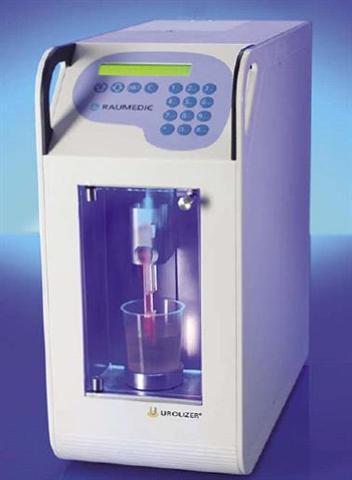 Patient's risk of stone formation with UROLIZER® measure

UROLIZER is through BONN-RISK index on patient, assessing the risk of urinary calcium oxalate stone formation is a reliable analyzer.

BONN Risk index

BONN Risk index( BRI) is used to evaluate the risk of urinary calcium oxalate crystallization and calculated results of standardized in vitro testing.
BRI=[Ca2+] / (Ox2-) = free ionized calcium (mmol/l) / during crystallization the amount of ammonium oxalate (mmol/200ml urine)

Except for the application of all elements urinary are in risk assessment.

The current risk of CaOx-stone formation fully evaluated only two parameter.

UROLIZER (Catalog PDF)

UROLIZER functions:
Defining the basic risk stone patient
Viewing the success of metafileaxis
Metafileaxis supporting the suitability of the patient
Identifying patients at risk (prophylaxis)
Final: The current risk of crystallization is defined.
Fast: Results are ready in just 10 minutes.
Easy to use: urine can be used.
Process or application does not require an extra.